Sure, dressing in red, white and blue to celebrate the birth of America is patriotic, but can it be stylish, too?  Skip the stars and stripes ensemble and accessorize with a few key pieces for a look that's sophisticated and all-American.  These red, white and blue picks are sure to make fashion fireworks.
Toms' Navy Nautical Women's Biminis, $69
Boat shoes are a classic American summer staple and we love Toms' take on them.  They're so comfortable and great for sailors and land-lovers alike.
Gucci Aviator Sunglasses, $265
A classic aviator gets a sexy update in white.  This pair looks fab with a tan!
Bauble Bar Blue Chain Wrap, $32
This lovely denim blue cuff is a great statement piece. The gold chains add a bit of glam!
Urban Expressions Kennedy Clutch, $40
A day clutch is super on-trend right now.  Rock it in red for Independence Day and any day you're looking to spice up your outfit.
Sheila Fajil Druzy Chandelier Earrings, $44
These boho-esque chandelier earrings in white dress up a ponytail or beach waves — perfect for a holiday in the sun!
Essie Forever Young Polish, $8
It's so hard to find a true red polish but this glossy cherry shade is the real deal.  Try it on your nails and toes or rock the nail art trend by highlighting just one finger.
Hermès Printed Scarf, $752
Hermes is, of course, the scarf authority and this graphic, multicolor scarf doesn't disappoint.  It's featherweight for summer so you'll want to wear it this July 4th and every day after.
CHANEL J12 Watch, $5,250-$6,000
A white watch is always in style.  Chanel's sleek J12 can be dressed up or dressed down.
If you're celebrating the 4th of July with a cookout or backyard party, you need certain items to make your soiree complete. We've hand-selected the coolest picks for outdoor entertaining this season that your guests will love. Whether you're heading to a BBQ or picnic tomorrow or any other day this summer, these smart and stylish items will make the most of your summer day.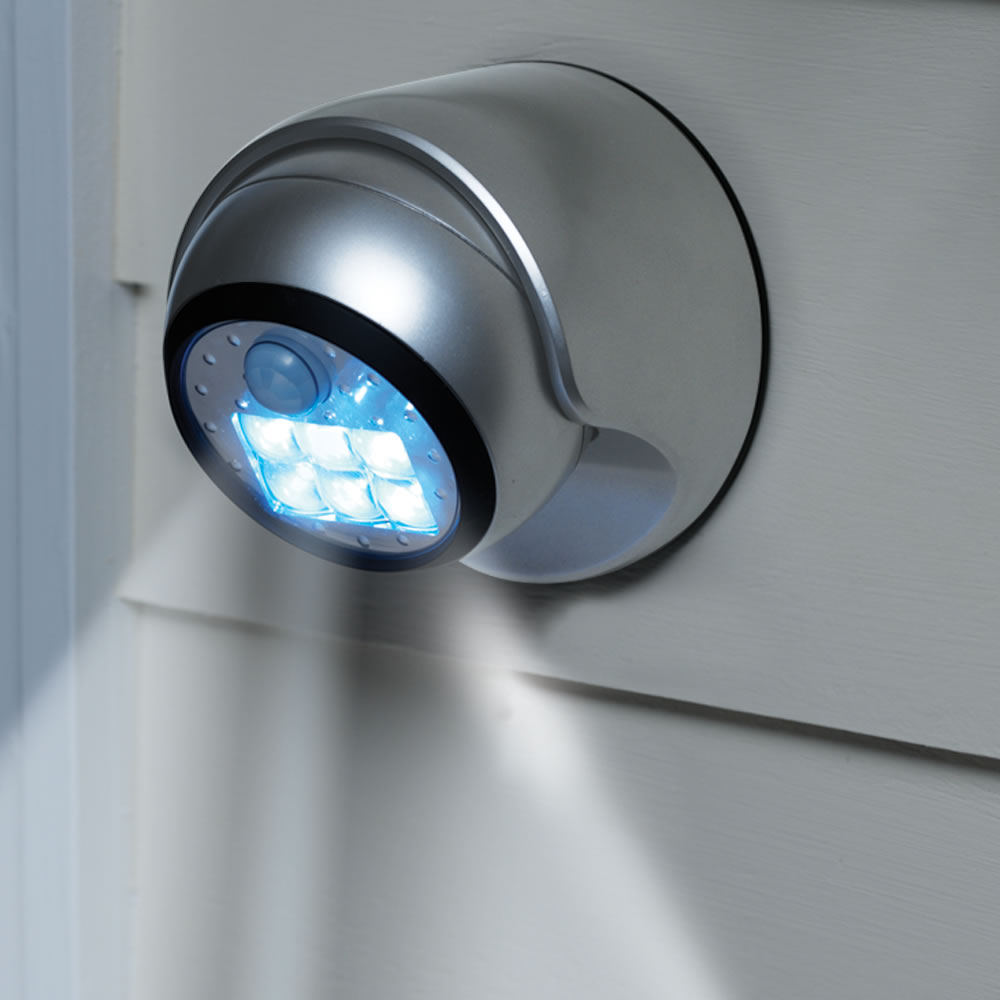 Hammacher Schlemmer The Cordless Motion Activated Light, $39.95
Keep your party going long after the sun goes down with these cordless and weatherproof outdoor lights.  Light your porch, deck or patio without having to worry about complicated wiring or replacing batteries.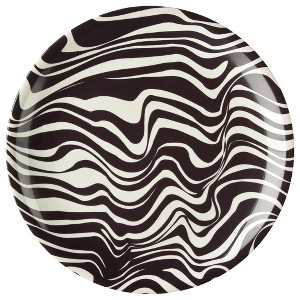 Privet House at Target Wild Appetizer Plates set of 4, $12.99
Melamine tableware is perfect for outdoor dining and Target has a diverse selection.  We especially love these fun and inexpensive zebra print plates!

Black Box Wines, prices vary
Think inside the box with an upgrade from the usual low-brow boxed wine.  Black Box wine is a delicious alternative to a bottle at a great price tag.  It's perfect for a pool or park where glass is prohibited, plus you don't need a corkscrew!

Tabletop Cylinder Torch, $19
These gorgeous torches add ambiance and ward off mosquitoes.  These inexpensive additions to your tabletop are also refillable, making them more convenient than regular citronella candles.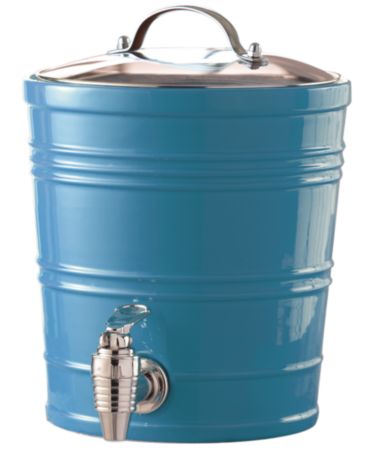 Ceramic Drink Dispenser, $39.99
Mix up your favorite summer drink and let guests serve themselves from this ceramic dispenser.  It comes in fun colors to go with any decor. 

Picnic Time Picnic Basket, $66.99
This picnic basket is cute for a summer date.  It comes equipped with wine glasses, a corkscrew, napkins and a cheese board and knife for the perfect outdoor afternoon.
Monogrammed Grill Tools Set with Storage Case, $92
The grillmaster will love having his own sleek, personalized tools.  This high-quality set comes in a convenient carrying case for storage or any guest grilling appearances!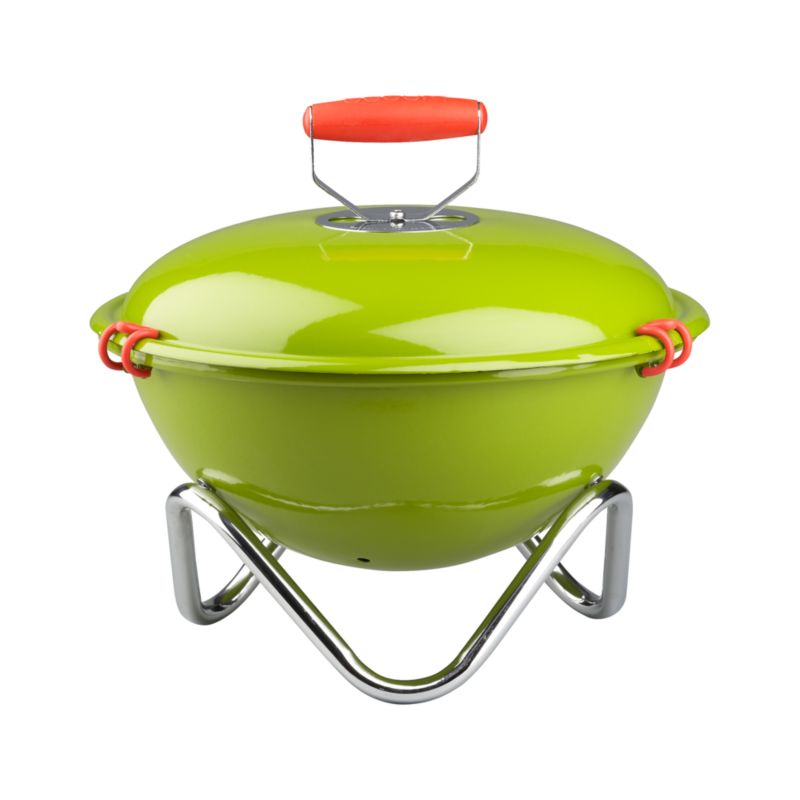 Bodum Fyrkat Green Grill, $59.95
A tabletop grill is perfect for rooftop or beach barbecues.  It's portable and compact, and totally chic in this green shade.

Personalized Riviera Green Cocktail Napkins, $52 for 100
Personalization makes everything extra special and these summery striped cocktails napkins are no exception.  These also make an amazing hostess gift!


Dressing up for a holiday theme CAN be done tastefully – you can rock red, white and blue and celebrate Independence Day while still looking chic and keeping cool.  This Fourth of July, try some of these pieces to look festive and totally on-trend.
RED
Avoiding sunburns may be the No. 1 concern when hanging poolside or cooking up a barbecue with friends, but when it comes to your ensemble this weekend, the hotter, the better. REVOLVEclothing.com makes a great asymmetric red dress ($445) that wraps, drapes, and flatters without clinging where it isn't wanted. Pair with gold jewelry and wedges to take the adaptable look from afternoon to after-hours.
For a more casual, though no less versatile, take on the color, this Sparkle & Fade Paperbag Short ($48) from Urban Outfitters can be worn in an assortment of ways: We like tightening the belt for a skirt-like, waist-flattering effect, or tucking in a tank and leaving loose around the hips for a boyishly a-line look. Try J Brand's bright red 811 Mid-Rise Skinny Leg ($176) for a similarly clean line with more coverage.
Don't forget the (leather) cherry on top: Topshop's Red Leather Sporty Shopper Bag ($98) comes with a cross-body strap that ups its already sky-high style points for increased functionality.
Buy Now, Asymmetric Shirred Dress in Poppy, $445
Buy Now, Sparkle & Fade Paperbag Short, $48
Buy Now, 811 Mid-Rise Skinny Leg, $176
Buy Now, Red Leather Sporty Shopper Bag, $98
WHITE
They may both be summer staples, but with its cinched waist and delicately crocheted v-neck, there's nothing vanilla about Topshop's little white dress ($30). It might get chilly waiting for the sun to go down and the fireworks to come out, so we recommend pairing beneath this Maritime-s+tripe blazer ($94.40) from J. Crew to keep looking, without feeling, cool.
Of course, firecrackers + works aren't all that glitter: The gold sparkle of the logo charm and grommets of the MICHAEL Michael Kors Bag ($198) against the tote's white leather will help you stand out with a visual pop (not an easy thing on the Fourth!), while Nicky Hilton's "Bryant Park" Sterling Silver White Jade Ring ($120) gives the spectacle of sparklers a run for its money with its own blinged-out, eye-catching shine.
Between all of the lights and festivities of the day, less color just may be more, and more to your benefit: Try J Brand's Cadet shorts ($154) and Topshop's Parasol Toe Loop Sandals ($145) to highlight your tan legs and feet with subtle style.
Buy Now, White Crochet Neck Sundress, $30
Buy Now, Maritime-Stripe Blazer, $94.40
Buy Now, MICHAEL Michael Kors Handbag, $198
Buy Now, Nicky Hilton "Bryant Park" Sterling Silver White Jade Ring, $120
Buy Now, J Brand Cadet Shorts, $154
Buy Now, PARASOL Toe Loop Sandals, $145
BLUE
We may be celebrating our freedom from a monarchy, but if you're choosing blue as your go-to color, we say, go royal: J Brand's skinny jeans ($176), Ippolita's blue topaz bangle ($8,500), and ­– fittingly! – Topshop's blue-stripe hat ($50) all take decadent advantage of the regal shade.
Too rich? Try dipping your toes in navy patent-leather Tory Burch flats ($178), or wrapping yourself in this Grecian-inspired one-shouldered jersey dress ($225) by Shelli Segal.
For an even looser and casual effect, this scoopneck draped dress ($138) from Bloomingdale's has all the comfort of pj's with none of the frump, while Urban Renewal Levi's Denim Short Short ($39) rests at the opposite end of the fit spectrum by keeping your hips structured and snug.
Buy Now, 811 Mid-Rise Skinny Leg, $176
Buy Now, Large Lollipop Bangle in Blue Topaz, $8,500
Buy Now, Blue Straw Stripe Floppy Hat, $50
Buy Now, Patent Eddie Ballet Flats, $178
Buy Now, Laundry by Shelli Segal Studded One Shoulder Jersey Dress, $225
Buy Now, Soft Joie "Darrah" Scoopneck Draped Dress, $138
Buy Now, Urban Renewal Levi's Denim Short Short, $39
COMBO
Get the most out of your day and its color palette by mixing and matching – and what could be better than doing so with summer's hottest trend, a maxi ($121)? The white stripes of the dress' print are on fire this season, and we're obsessed with Soludos' pop-of-red addition to the trend with its Roso ($28) red-and-white-striped cotton shoe.
Keep your accessories as fun as the days' celebrations with the ultimate in festive-wear: tie-dye. ASOS Tie Dye Snood ($20.69) is a chic addition to any out outfit, themed or otherwise, and light enough to act as an accent without overheating you. No matter where the holiday takes you, don't let it catch you unprepared: Gap's Dip-dye ($39.95) tote will hold everything you need, wherever you go!
Buy Now, Cotton Mesh and Chambray Stripe Dress, $121
Buy Now, Soludos Roso-Red/White Stripe Espadrille, $29
Buy Now, ASOS Tie Dye Snood, $20.69
Buy Now, Gap Dip-Dye Tote, $39.95