If you're celebrating the 4th of July with a cookout or backyard party, you need certain items to make your soiree complete. We've hand-selected the coolest picks for outdoor entertaining this season that your guests will love. Whether you're heading to a BBQ or picnic tomorrow or any other day this summer, these smart and stylish items will make the most of your summer day.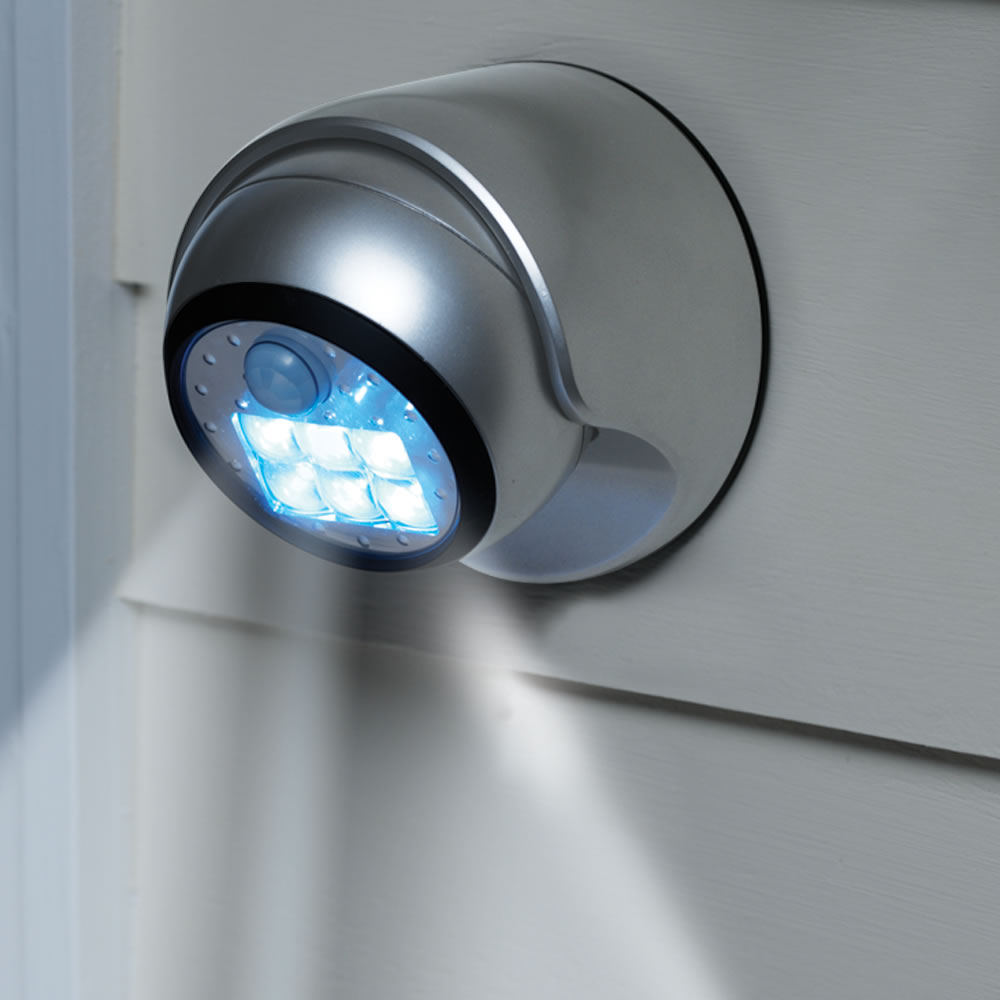 Hammacher Schlemmer The Cordless Motion Activated Light, $39.95
Keep your party going long after the sun goes down with these cordless and weatherproof outdoor lights.  Light your porch, deck or patio without having to worry about complicated wiring or replacing batteries.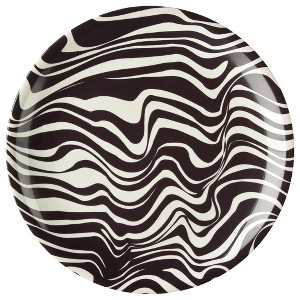 Privet House at Target Wild Appetizer Plates set of 4, $12.99
Melamine tableware is perfect for outdoor dining and Target has a diverse selection.  We especially love these fun and inexpensive zebra print plates!

Black Box Wines, prices vary
Think inside the box with an upgrade from the usual low-brow boxed wine.  Black Box wine is a delicious alternative to a bottle at a great price tag.  It's perfect for a pool or park where glass is prohibited, plus you don't need a corkscrew!

Tabletop Cylinder Torch, $19
These gorgeous torches add ambiance and ward off mosquitoes.  These inexpensive additions to your tabletop are also refillable, making them more convenient than regular citronella candles.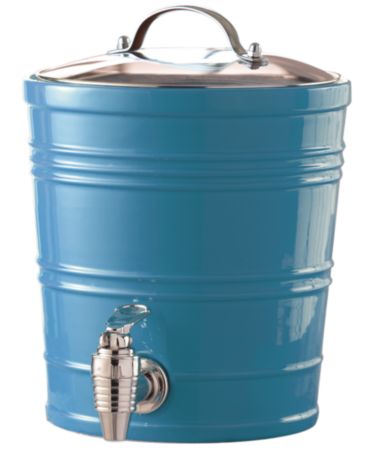 Ceramic Drink Dispenser, $39.99
Mix up your favorite summer drink and let guests serve themselves from this ceramic dispenser.  It comes in fun colors to go with any decor. 

Picnic Time Picnic Basket, $66.99
This picnic basket is cute for a summer date.  It comes equipped with wine glasses, a corkscrew, napkins and a cheese board and knife for the perfect outdoor afternoon.
Monogrammed Grill Tools Set with Storage Case, $92
The grillmaster will love having his own sleek, personalized tools.  This high-quality set comes in a convenient carrying case for storage or any guest grilling appearances!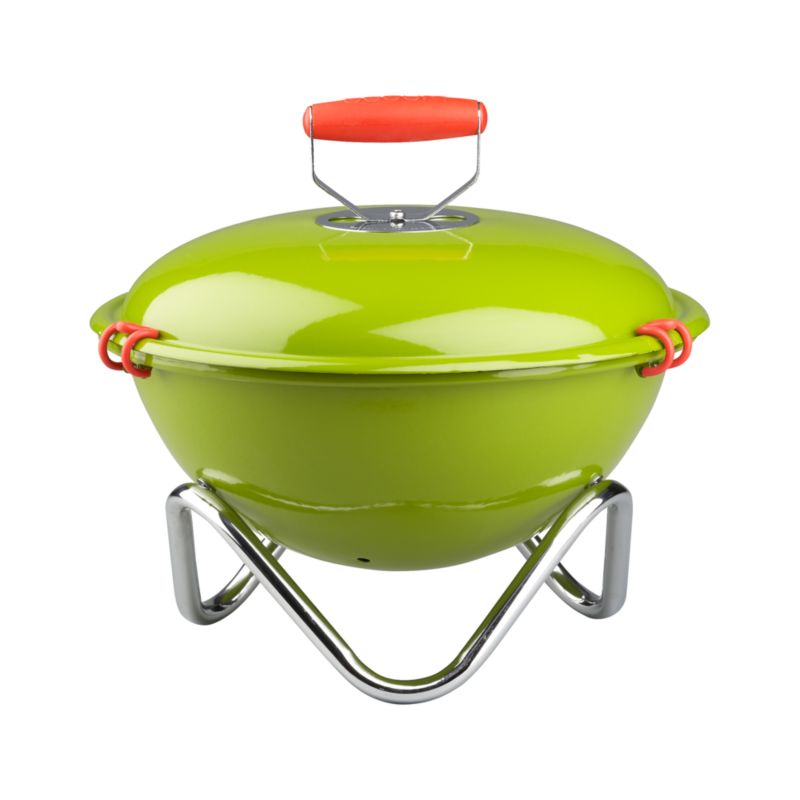 Bodum Fyrkat Green Grill, $59.95
A tabletop grill is perfect for rooftop or beach barbecues.  It's portable and compact, and totally chic in this green shade.

Personalized Riviera Green Cocktail Napkins, $52 for 100
Personalization makes everything extra special and these summery striped cocktails napkins are no exception.  These also make an amazing hostess gift!

Rachel Roy is a dynamic fashion designer whose pieces have been seen on every leading lady from Michelle Obama, Diane Sawyer, Jennifer Garner, Penelope Cruz and Kate Hudson. I met Rachel at a recent event and was blown away by her support of entrepreneurial women and charity. The gorgeous native Californian, whose personal beauty shines through every one of her designs has worked in the fashion industry since her teenage years as a sales girl– which she calls her early market research! Before designing her own line, she styled magazine shoots, music videos and was creative director for Rocawear. Since the launch of her Rachel Roy line in Spring 2005, Rachel has had a whirlwind of success including being inducted into the CFDA, appearing on Oprah, and launching RACHEL Rachel Roy, a diffusion line sold exclusively at Macy's. Rachel shared with me what she has been up to lately and offered some of her best tips and products picks!
MM: You have a very interesting background. How has that influenced you as a designer?
RR: I've always loved fashion and taking risks in both what I wear and what I design as this has been a guiding principle for me. I've never let fear paralyze me but rather let my passion drive me. One of my goals is to help other women realize this as well.
MM: We are so excited about your new collection, what was your inspiration for FW 2012?
RR: My fall 2012 collection is inspired by the documentary Women in the Dirt which highlights the works of seven award- winning women who have made their mark in the field of landscape architecture and are changing our world. From this, the idea of modern landscape architecture and the influence of nature was really interesting to me– balancing the clean lines of landscapes and natural colors and interesting material combinations and details.
MM: What are 3 items you always have on hand during fashion week?
RR: Yoga mat- I practice yoga two to three times a week. The meditation helps me stay centered. Music- it's one of the quickest routes to dream and always inspires me. Candles- the comforting and continuous glow of a Jo Malone candle while I work is a must.
MM: How do you unwind after such a whirlwind week?
RR: Take a breath, thank my staff and then off for some R & R. First I sleep and then I have a proper meal since I have been living off coffee and sugar for the past two weeks preparing for the show. I'll spend some quality time with my daughters, visit the Caudalie Vinotherapie Spa at the Plaza Hotel for one of my favorite facial treatments, and lounge at home and watch re-runs of The Office or Modern Family. Then it's right back into designing the next collection!
The holidays are coming up so without a doubt you will be attending a dinner or party hosted by one of your friends, family or business associates. It's always nice to be a gracious guest and bring a gift, but finding something both chic and unique can be a challenge. Below are some of my favorite ideas:
Quill Cheese Knife Set, BUY NOW, $28
These gorgeous feather cheese knives from Anthropologie are seasonless and reasonably priced. I want them now!
MoMa Smart Candles, BUY NOW, $28
If you love giving candles but your host has small kids or pets, these smart candles from the MoMA store are safe and gorgeous!
Monogrammed Soaps, BUY NOW, $30
A gift with a personalized touch always makes a difference! These monogrammed soaps are special and look great in any powder room.
Marie Belle Hot Chocolate Tins Set, BUY NOW, $54
The gourmet hot chocolate mixes from MarieBelle are amazingly delicious and come packaged in festive tins. I recently received these as a gift from a good friend and am enjoying them very much!
Thompson Ferrier Candle, BUY NOW, $68
Candles make a great hostess gift because you can never have too many! I am obsessed with these new candles because of their unique, beautiful shape and delicious smell. And, there is also a great love story behind them.
Moderne: Timo Hot Cold glass set, BUY NOW, $69
These multi-functional glasses make a great gift for the host with a modern sensibility. I love that they can be used for both hot and cold beverages.
Each votive candle features beautiful photography on the label and a delicate fragrance
Lidded votive design makes it portable
Burns up to 25 hours
Available in an array of scents and 2 special holiday fragrances: Holiday and Peppermint Twist

Shop the Full Story:
12 Stocking Stuffers under $12: Budget-Friendly Fashion & Beauty
By Katrina Caspelich & Lindsay Leff
We're hooked on the look and scent of DayNa Decker's new Botanika Chandels. A blend of wax and oil, their EcoWood technology provides a clean burn. The Bardou version's pink peppercorns, fresh greens, wild rose, pink peony, cardamom and redwood notes provide the light, natural fragrance.

Price: 3 oz., $36; 6 oz., $54; 16 oz., $84

Purchase DayNa Decker Botanika Chandels

Special: Get 10% off with promo code askmelissa123. Through March 31.